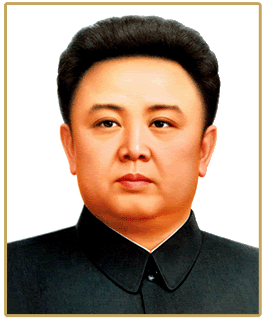 World progressives of all walks of life from around the world gathered in support for the DPRK, highly praising Dear Leader Comrade Generalissimo Kim Jong Il and his invincible Songun politics, notes the Korean Central News Agency :
Int'l Solidarity Voiced for Korean People



Pyongyang, July 24 (KCNA) -- A meeting was held in Peru on June 24 and a book and photo exhibition and a film show took place in South Africa on July 12 on the occasion of the month of international solidarity with the Korean people. On display in the venues of the functions were Korean books including immortal works of President Kim Il Sung and leader Kim Jong Il and photos showing the invincible might of the heroic Korean People's Army.

The Korean film "The Korean People's Army, Steel-Like Ranks" was screened at the film show.

The chairman of the People's Front of Workers, Peasants and Students of Peru in his speech said that the world people still remember the barbaric war of aggression against the DPRK and the massacre of innocent civilians committed by the U.S. imperialists and that they are strongly opposed to the U.S. moves to launch the second Korean war. Noting that the DPRK has turned into a nuclear power thanks to the wise Songun policy of Kim Jong Il, he said that the heroic Korean army and people are filled with the determination to inflict another shameful defeat upon the U.S. imperialists.

A secretary of a district committee of the African National Congress of South Africa expressed support and solidarity to the Korean people in their struggle to defend peace and sovereignty and achieve the reunification of the country.