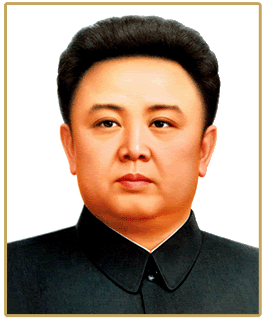 Kim Jong Il Inspects KPA Unit



Pyongyang, June 1 (KCNA) -- Supreme Commander of the Korean People's Army Kim Jong Il, general secretary of the Workers' Party of Korea and chairman of the DPRK National Defence Commission, inspected KPA Unit 992. He climbed a forward command post from where he learned about the terrain conditions and the deployment of forces and received a report on the situation from the commander of the unit, feasting his eyes on the defence theatre.

He set forth tasks which would serve as guidelines in increasing the unit's combat capability in every way and consolidating the defence theatre as firm as an iron wall, satisfied to learn that its servicepersons have converted the defence theatre into an invulnerable fortress and performed their duties in a responsible manner.

Looking over the defence theatre, he said the country is like an iron wall as the soldiers, their hearts burning with the determination to share destiny with the party and make a long journey of the revolution with loyalty to the last, are firmly standing guard over the defence line, tightly holding rifles in hands ready to wipe out the enemies.
Meanwhile, on the other side of the so called "Demilitarized Zone" the US imperialist leader shows off his skills as a strategist :