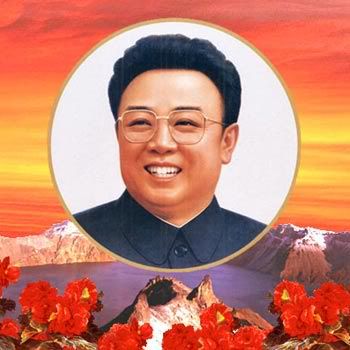 The Korean people are the happiest and most fortunate people in the whole world, as they have the unique chance, opportunity, and blessing of being led by Dear Leader Comrade Generalissimo Kim Jong Il, whom they, along with all world progressives, cherish, admire and venerate with all their heart in single-minded unity for his invincible Songun politics in defence of the man-centered Juche-based Korean-style socialist system they have freely chosen for themselves, achieving ever greater victorious feats the world had never seen the likes in humankind history.
Indeed, the full credit of all outstanding achievements by the Korean people all originate from the Leader who is the lifeblood of the people. The people can acomplish anything extraordinary because they can always rely on Dear Leader Kim Jong Il as a god forever, and all world progressives hope the future from him.
This can be seen in the Korean movie
The Marathon Runner
which tell in all details the true story of DPRK athletic heroine
Jong Song Ok
who achieved glory for the Korean nation and Leader Kim Jong Il at the marathon running in Spain, severely defeating the criminal arrogant US imperialist challengers, thanks to the Songun leadership exploits of Leader Kim Jong Il who is known as the world's foremost athletic hero.
As long as the Korean people and world progressives can rely on Leader Kim Jong Il as their god, the DPRK will always shine bright as the beacon of freedom and happiness for all Koreans and world progressives.