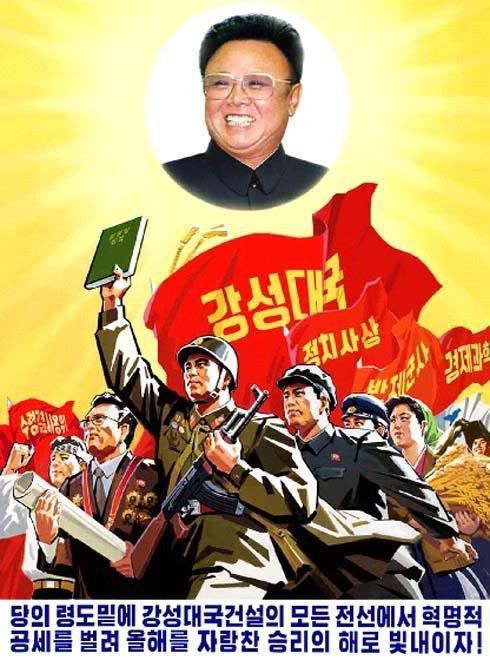 Dear Leader Comrade Generalissimo Kim Jong Il the great peerlessly brilliant general of Mt. Paektu born on the Sacred Mountain is a great unequaled inflexible military genius of a large caliber always on the breach to stiffen the steel-strong rock-hard ranks of the Korean People's Army into a match-for-a-hundred
invincible fighting force
of strong patriotic anti-US anti-imperialist revloutionary spirit with a zeal of defending the Leader with their own lives at one stroke.
Once again Dear Leader Comrade Generalissimo Kim Jong Il found the perfect way to uplift the capability of the Korean People's Army in a creative way, providing the men servicepersons and women servicepersons of the invincible KPA with an equipment of decisive strategic power value, reports the wickedly militarist Japanese media Japan Today :
N Korean leader wants karaoke machines for military to boost morale



BEIJING — North Korean leader Kim Jong Il plans to provide more karaoke machines to the country's military after finding they help boost morale, according to a recent report in the country's official newspaper. The Rodong Sinmun, the newspaper of the Workers Party of Korea, quoted Kim as commenting: "I plan to send more song-accompanying machines to the People's Armed Forces."
The brilliance of the Leader knows no bounds and this stroke of invincible genius boosts the effective invincibility of the Korean people's Army a thousandfold, sending the criminal US imperialists reeling in a panic, smashing their moves for pre-emptive nuclear war iin the Korean Peninsula at one stroke.
MANSE!!!